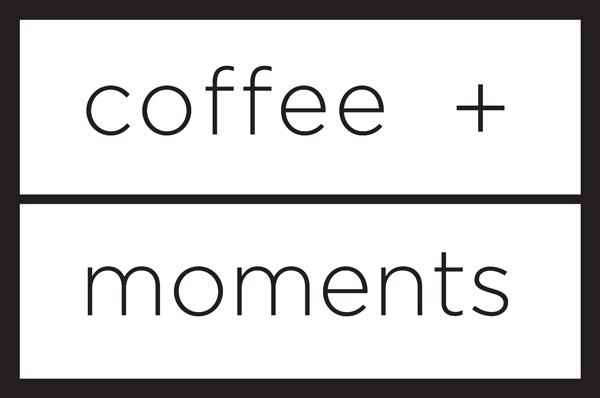 Time & Location
Apr 26, 2023, 6:00 PM – 8:00 PM
Mason, 125 E Main St, Mason, OH 45040, USA
About the event
This month we've selected some beautiful wines from around the world. Here are the wines that we'll be pouring next week:
2021 Bodegas Frontonio 'Microcósmico' Macabeo
Bodegas Frontonio was created in 2008 by friends from Aragón: Fernando Mora MW, and Mario López, oenologist from
Bodegas Borsao (maker of the Tres Picos). Their aim is to showcase the terroir of Valdejalón, a little-known region 200
miles west of Barcelona in North Central Spain where the climate warm with scarce rainfall and strong winds called
"Cierzo." They make what they call 'garage wines' in the back of a small, bulk winery. This white comes from 65+ year old,
dry-farmed, organic bush vines in limestone soil at 500 meters ASL on the side of a mountain.  The fruit is hand harvested,
ruthlessly sorted and naturally fermented, then aged in underground concrete vats.  Visually, it has great clarity with a
white golden color in the glass.  A fresh, crisp nose of white flower, grapefruit, golden delicious apple, green tea and wet
stone will have you sticking your nose into your glass for more. It has a very attractive mouth feel that's vibrant with exotic
fruit flavors, citrus, refreshing acidity and a long, dry finish.  The wines bright character and core of mineral flavors make it
great for pairing with grilled prawns, a summer gazpacho, fresh oysters, or aged goat cheeses.  White wine drinking
doesn't get much better than this!
2021 Dom. Thevenet & Fils Bourgogne "Les Clos"
Thevenet is a small, family-owned estate founded just over 50 years ago, and is well-known today for its multiple
expressions of Chardonnay from the region's finest vineyards. This 100% Pinot Noir is their only red wine. Sourced from a
perfectly situated single vineyard called 'Les Clos,' it's a translucent garnet color, and shows mineral-driven aromas of
cranberries, red raspberries, chalky earth, and rose petals. The wine's palate is pure Burgundy with tart cherries and tangy
raspberries framed by soft tannins, earthy rhubarb, and a persistent limestone soil signature. This elegant, single-vineyard
Pinot Noir from Burgundy's southern reaches is an absolute steal for its modest price!
2021 Companon Arrieta 'Herrigoia' Rioja Alavesa
Made by two young winegrowers recovering their families; old vineyards and making wines the old way. These vineyards
have been in their family for three generations, but it wasn't until 1982 that they built their bodega and started making wine.
Their estate totals 4 ha spread across 17 mini parcels, all bush-pruned vines averaging 50 years of age under organic
certification. The 2021 Herrigoia is 80-90% Tempranillo and 10-20% blend of Viura and Malvasia. The wine sees carbonic
maceration in an open concrete tank. Slightly clarified (with pea powder!), unfiltered, with only low SO2 at bottling. In the
glass, it's expressive and full of energy, fully alive with strawberry and brambly fruit, hints of tobacco and spice —a
strawberry lush party on the tongue finish. 
2019 Cultivar 'Gold Label' Cabernet Sauvignon North Coast
Cultivar was begun in 2010 by Jody Harris & Gingy Harris Gable. Jody is a native of Napa Valley – his grandfather first
brought the family here in 1962, and founded the Caspar Estate Winery. Their consulting winemaker is Julien Fayard, who
cut his teeth in France at Chateau Lafite-Rothchild and in California, working under Philippe Melka. their 'house style' is
neither flashy and over the top, nor lean and austere. In fact, they combined grapes from growers in cooler sites, hillside
vineyards, valley floor and bench land, seeking to produce wines that represent their home region as a whole. Like this
100% Cabernet Sauvignon from vineyards in Napa (60%), Sonoma (25%), and Mendocino (15%), which was fermented
and aged for 12 months in French Oak barrels (20% new). Luscious and enticing, it shows aromas of ripe cherries, toasted
oak, tobacco, and pepper. The palate explodes with dark cherry, blueberry, root beer, and sarsaparilla, then finishes bright
with flavors of exotic spices, cedar, and a hint of cassis. Beautiful tannins create a firm but opulent structure, while a quick
aerating or decanting reveals even greater complexity.
Bonus Pour:
2021 Broc 'Amore Rosso' Red Blend Fox Hill Vineyard
Founded by Chris Brockway with the goal of making wine that brings out the natural expression of the grape. All of their
wines are made as naturally as possible, so they use no additives – this includes nutrients, yeast, bacteria, enzymes,
tannins… or sulfur. This is a delicious red table wine that captures the feel of an old school field blend. It's made from
Italian varieties (31% Barbera, 28% Dolcetto, 22% Sangiovese, and 19% Negro Amar) from Fox Hill Vineyard in
Mendocino. The Barbera, Dolcetto and Sangiovese were co-fermented in stainless open top fermenters with 20% whole
cluster and the rest destemmed. After two weeks, it was pressed and aged in neutral French oak barrels. The Negro
Amaro was made as a rosé – foot stomped and left on the skins for 24 hours, then pressed and fermented in neutral
French oak barrels. All wine aged for 10 months in barrel, and was then blended – producing a 'pizza wine' with dark fruit
with firm structure while still being bright and fresh. 1003 cases made.
This event has a group. You're welcome to join the group once you register for the event.
2 updates in the group