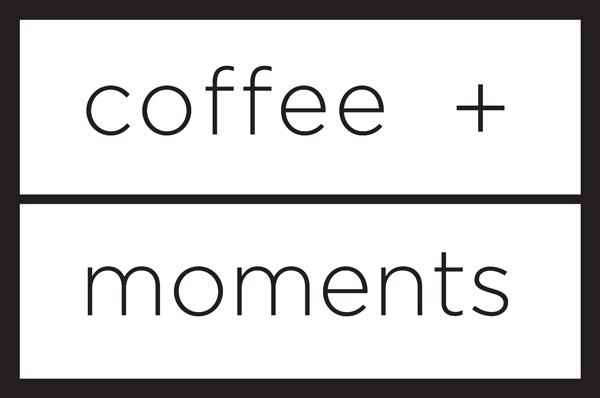 Time & Location
Dec 27, 2022, 6:00 PM – 8:00 PM
Mason, 125 E Main St, Mason, OH 45040, USA
About the event
For this month we'll be featuring wines from Spain and Portugal. Here are the wines we'll be tasting
2019 Ilha do Pico 'Terras de Lava' Branco (Portugal)
Ilha do Pico - a cooperative of local growers, but also a high-level artisanal producer - is the largest and oldest winery in
the Azores, a Portuguese island chain in the middle of the Atlantic. They're located on the island of Pico, which is
dominated by a dormant volcano that last erupted in 1970. The vines are grown on small volcanic black rocks (biscoitos)
and surrounded by stone walls called currais. The rocks heat up in the sun, helping the grapes ripen, while the walls
protect the vineyards from the elements. A blend of local grapes (70% Arinto dos Açores; 30% Fernão Pires, Verdejo, and
Moscatel), it is fermented with natural yeast in steel and aged for 4 months on the lees. It's a multi-layered, fresh and dry
white with a deep straw yellow color accented with green. The nose shows aromas of white fruits, herbs and citrus. Crisp
and fresh with a bright streak of firm acidity, it is perfect to refresh fatty fishes, white meats or creamy sauces.
2019 Luis Pato "Rebel Red" Beira Portugal
With this wine, the rebellious Luis Pato wants to show that you can make a very charming wine with soft tannins from the
rather tannic Baga grape. He compares normal Baga red wines with Nebbiolo from Piedmont, this one is more like a Pinot Noir from Burgundy, he says. It shows an open bouquet with aromas of blackberries, raspberries and dark chocolate. Full on the palate, with elegance that is typical of the Baga, the fruit aromas can be found again in the long finale. Very fine! 90% Baga, 9% Touriga Nacional und 1% Bical aged in neutral oak barrels. Drink over the next 5-7 years.
2020 Venus La Universal Montsant 'Dido' Tinto Blend
Husband and wife team Sara Pérez and René Barbier are the children of two of the great pioneers of the Priorat D.O.:
Josep Lluis Pérez of Mas Martinet and René Barbier of Clos Mogador. Sara and René are both well-respected vignerons
in their own right, so it seemed natural that they should start a project together. For this project, they decided to stake their claim not in Priorat, but in the nearby Montsant. With this bottling, their intention is to "interpret femininity through a bottle of wine." And they have succeeded remarkably with an incredibly elegant, refined, sensual expression of Montsant, with restrained alcohol levels and tremendous texture. The grapes for Dido come from the Falset area, from organically farmed vineyards with soils based on decomposed granite that are poor in organic matter, producing grapes with great ripeness and fruit flavors. A blend of primarily Garnacha, Syrah, Cariñena, Merlot and Cabernet Sauvignon, it is floral, expressive, clean and focused, with perfectly integrated oak. All the varieties complement each other, not showing any specific varietal character – just a juicy palate with astonishing balance. This is truly outstanding. And it comes at an unbelievable price!
2018 Baron de Magaña Navarra Tinto (Spain)
Juan Magaña, now entering his sixth decade of proprietorship, could easily rest on his laurels as one of the elder
statesman and original visionaries of Navarra. Instead, he's making some of the most interesting wines of his career. On a
visit to Bordeaux in the 1960s, he was inspired to experiment with Merlot and Cabernet back home in Navarra. To this day, about 80% of his sixty-hectare vineyards are planted to those varieties, which form the gutsy, firm and deeply satisfying backbone to his wines. This red is 65% Merlot, 15% Cabernet Sauvignon while the remainder is composed of Syrah, Malbec, and Tempranillo. Native-yeast fermentation in tank with long maceration, it was raised for 2 years in a combination of French and American used oak barriques. 92 points, Wine Advocate: "The 2018 Barón de Magaña is a red blend produced with Merlot, Cabernet Sauvignon and Syrah from their oldest vineyards... It has a bright ruby color and an expressive nose of berries and herbs, very spicy and with a medium-bodied palate and polished tannins."
Bonus Pour: Churchill's 2016 Late Bottled Vintage Port (Portugal)
A blend of equal parts Touriga Nacional, Touriga Franca, Tinta Roriz, Tinto Cão, and Tinta Barroca. Like all Churchill
Ports, this bottling's component wines were foot-stomped in traditional granite lagares (treading tanks). Following
fermentation, the lots are selected and blended, then matured in large oak vats during 4 years where it softens, shedding its harsh tannins, but without losing its full bodied, rich fruit flavors. After bottling, it's matured in the winery's temperature controlled cellars. Excellent with chocolate desserts or rich cheeses (Stilton, Camembert), try using the natural sediment (or 'crust') for seasoning meats and adding to sauces.
We're very excited to share these beautiful wines with you! 
This event has a group. You're welcome to join the group once you register for the event.
2 updates in the group