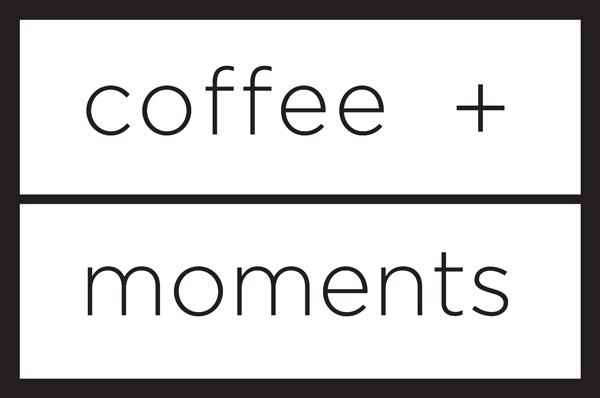 Time & Location
Feb 28, 2023, 6:00 PM – 8:00 PM
Mason, 125 E Main St, Mason, OH 45040, USA
About the event
This month we'll be tasting these beautiful Italian expressions:
2021 De Forville Chardonnay 'Ca del Buc' Piemonte
The DeForville family emigrated to Piedmont from Belgium in 1848; a decade later, they had established themselves as
grape growers in the village of Barbaresco. This estate Chardonnay is a special wine for the family, made from the
vineyard surrounding their old farmhouse (Ca del Buc) in Castagnole Lanze. These 40 years old vines were planted
around 1980 to replace an old patch of Grignolino. A little unusual for the region, it's vinified and aged in stainless steel to
produce a brisk, fresh white that's still rather full-bodied as it naturally achieves 13% abv. The wine is bottled in the spring
of the year following harvest, then given several months of bottle age before being shipped to the USA. This is a
shockingly great deal from Northern Italy: With a nose that recalls local flowers, it's dry, velvety and harmonic on the
palate. Classic pairings: Starters, pasta with vegetables, risotto with prawns, and other fish dishes.
2021 Paolo Scavino Dolcetto d'Alba
The most remarkable thing about Enrico Scavino is that even today, this man, an icon in the region, ever longs to
make even better wine. His decades at the helm of his family estate, founded in 1921, have already proven him a
leader in the qualitative advances that have occurred in the Barolo area. And yet, he has never stopped the
experimentation that has always kept him on the avant-garde of the Langhe area. He continues to vinify his wines
parcel by parcel, taking advantage of these small fermentations to try to make better wines. In fact, in 2007 Enrico
has even designed and fabricated his own fermentation vessel, used exclusively on his Barolo, to improve the
finesse of extraction from his nebbiolo. Now with his daughters Elisa and Enrica working with him full-time, it would
seem possible for this statesman to take a step back. Instead, Enrico's passion is further bolstered by the presence
of the next generation! This ebntry-level wine showcases the quality this estate produces at every price point. 100%
Dolcetto from70-year-old vines in the Bricco Ambrogio vineyard, known for its unique calcareous clay soil. Once the
grapes are hand-harvested, they undergo maceration and fermentation in stainless steel with temperature control
and indigenous yeasts. Aged in stainless steel for six months, the resulting wine is a purple color, showing fresh and
delicate aromatics of cherry, blueberry, spices and flowers. The structure has a lightness and brightness in it. Well
defined by good tannic structure and harmonious acidity, its fresh and intriguing throughout. Classic pairing: Pasta
Bolognese; lasagna
2020 Fenocchio Barbera d'Alba Superiore
Five generations of Fenocchios have been producing wine from their holdings in Monforte d'Alba since 1894. Most of
the production was sold locally up until 1964, when the ambitious and energetic Giacomo Fenocchio took over the
estate. In his quest to make the finest wines in all of Barolo, he purchased prime parcels in Cannubi and nearby
Castellero, but his focus was always on what he liked to call the heart of the Barolo area, the Bussia.
30 years ago, Giacomo passed away, leaving his young son Claudio to take over all farming and winemaking duties
for the estate. Claudio never strayed from the path of tradition. Today, Claudio's wines exhibit a level of terroir clarity
that is only found in the top echelon of producers. With prices that frankly do not come close to approximating the
astronomical quality of the wines, it's obvious that Fenocchio should be on the radar of wine lovers everywhere. This
red, for instance, uses grapes sourced from two separate parcels of 30-year-old vines in Monforte, now both
classified as Bussia. Fermentation and maceration occurs on the skins over ten days; the wine is then aged for 6
months in stainless steel and 6 months in Slavonian oak casks prior to bottling. The color is a deep ruby red with
garnet reflections. Zesty and fresh with a bright quality that translates to dark cherry, cassis, fresh earth, and grilled
herb. The wine is honest and forthcoming, especially in terms of its youthful primary aromas, and you get plenty of
good freshness and material here. Classic pairing: braised meats; mushrooms, root vegetables
2020 Luigi Voghera Langhe Nebbiolo
The Voghera family have been farmers in Neive in Barbaresco as far back as time remembers. They grew grapes for
a modest production of family wine, but also cultivated grain and fruit trees. The estate as we know it today was born
in 1974, when Luigi Voghera, the father of the current owner, dedicated his farm entirely to the production of grapes
and started to vinify and bottle his own production. Luigi's son Livio adheres to his father's old-school and time-tested
methods of production: longer maceration on the skins, and aging in large oak cask. Livio's offerings are consistently
impressive – and, across the board, tremendous values. Like this 100% Nebbiolo planted in the Cotta cru, from two
hectares of east and north-facing vines planted in 1990. Following an eight-day maceration / fermentation, the wine
ages for 12 months in two-thirds Allier casks and one-third tonneaux of the fourth or fifth passage. Only about 1000
cases produced annually. 92 Points, Decanter Magazine: "Lively Nebbiolo with youthful, vibrant acidity and crunchy
fruit expression. Modern, focused and inviting, with a long, smooth finish. A fine introduction to the grape!"
Classic pairing: Garlic, truffles, olives, capers, butternut squash, wild mushrooms, polenta, leeks, tomato-based
sauces, and pizza
Bonus:
2018 Serio and Battista Borgogno Barolo
"Fratelli Serio & Battista Borgogno is one of the most historic estates in Piedmont, with a number of core holdings in
and around Cannubi. It's been a number of years since I last tasted the wines, but I was quite taken with their…
Barolos… Borgogno is an estate to watch!" – Antonio Galloni, Vinous Media
The rolling hillside vineyard of Cannubi encompasses just under 15 hectares and is held in the same esteem as any
Grand Cru Pinot Noir vineyard in Burgundy. When Francesco Borgogno established Fratelli Serio and Battista
Borgogno in 1897, his was the only winery on the Cannubi hill. The estate has been in the family since its beginning,
with fourth-generation sisters Anna and Paola Borgogno now handing the reins over to daughters Emanuela and
Federica. 100% Nebbiolo from sustainably farmed vineyards surrounding the small, hill-top town of Novello, grown at
350 meters above sea level in grey marl soils. Maceration occurs over 8-10 days in large oak casks, with frequent
(but gentle) stirring. Following fermentation, the wine ages for three years in large cask. 92 Points Wine Advocate
"The 2018 Barolo is delicate and fine. It shows a very clean and hands-off approach in which the grape is put front
and center. Tart berry, cassis, licorice and dusty earth emerge from the bouquet. On the palate, the wine is silky and
long with just enough tannic detailing to keep it tight and focused. This Barolo should drink nicely up to the 10 or 15-
year mark." Classic pairing: Prime Rib, Rib Eye Steak, Osso Buco, Cottage Pie, Veal Chops, Roasted Goose and
Venison Stew
This event has a group. You're welcome to join the group once you register for the event.
2 updates in the group