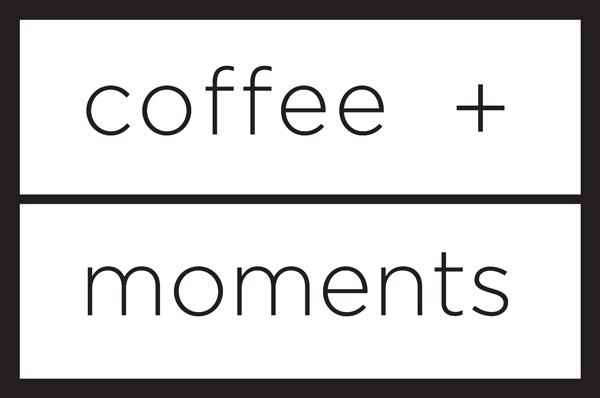 Time & Location
Nov 29, 2022, 6:00 PM – 8:00 PM
Mason, 125 E Main St, Mason, OH 45040, USA
About the event
For this month we'll be showcasing wines from France that will pair beautifully with the upcoming holiday celebrations:
NV Victorine de Chastenay Crémant de Bourgogne 
This Crémant de Bourgogne represents an incredible level of quality and value. Long an afterthought for many producers in Burgundy, these delicious sparklers come from fruit grown exclusively in the Côtes de Nuits and Côtes De Beaune in Burgundy - a welcome contrast to most Crémant de Bourgognes that are made from fruit grown in the Mâconnais, Beaujolais, and Côte Chalonnaise. The blend is 75% Pinot Noir, 10% Gamay, 10% Aligoté, 5% Chardonnay from 40 year old vines on average. The result is a complex and refreshing Brut Blanc, made in tank to preserve the minerality and freshness of the Côte d'Or fruit, then undergoing a secondary fermentation in the bottle where it is aged on the lees for 20 months before release (the minimum for the appellation is 12 months!). It leads with stone fruit and citrus motes accented by aromas of biscuits and toast. The delicious toastiness continues on the palate, along with ripe citrus and candied peel, all underpinned by crisp acidity.
2020 Saint-Veran 'Les Pierres Grises'  
Saint-Véran is a well-known commune in the Maconnais region of Southern Burgundy. At its best, Saint-Véran (always 100% Chardonnay) combines satisfying richness with a minerality and precision that comes from the high-altitude, limestone soils. Les Pierres Grises is a Skurnik exclusive, and each year we get to make our own blend, aiming for a pure and fruit-forward Saint-Véran that also displays the poise and minerality for which the commune is known. This wine always delivers tremendous value for the money. It's made from 25+ year old sustainably farmed vines near the town of Davaye at 200m ASL. It was fermented with wild yeast and aged in a combination of 80% stainless steel and 20% French oak barrel. It offers beautiful, bright citrus framed by a backbone of clean acidity and minerality with a finish that's bright and refreshing. The name of the wine, 'Les Pierres Grises,' refers to the grey rocks that define the terrain of Saint Veran, and this wine always keeps this terroir firmly in focus.
2021 Château de Coulaine Chinon This family-owned estate, which has been operating continuously since the 14th Century, is rich in viticultural tradition. It currently comprises 12 hectares, all situated on Chinon's plateaux. The 30+ year old vineyards are certified organic, all the grapes are hand-harvested - and vinification follows a non-interventionalist path. Coulaine's low yields result in a deeply concentrated, savory and succulent expression of Cabernet Franc. Fermented and aged in 75% concrete and the remainder in stainless steel, it boasts powerful aromas and flavors of red berries and cherries, with a touch of spice. Silky and textural on the palate with lots of energy and concentration. A lovely and complex Chinon from start to finish.
2020 (Chateau le Puy) 'Duc des Nauves' Cote de Bordeaux Rouge   Chateau le Puy Duc des Nauves Cotes de Bordeaux Rouge is a tremendous value from an estate held in high esteem. Certified Biodynamic (property of Chateau Le Puy). The Amoreau family acquired this nine-hectare vineyard in 2006, and immediately began employing biodynamic practices (Duc des Nauves is certified biodynamic as of the 2015 vintage). Planted to 70% Merlot, 20% Cabernet Franc, and 10% Cabernet Sauvignon, the vineyard is situated on the same Asterie-limestone mother rock as those of Le Puy, but at a slightly lower altitude (80 meters above sea level compared to Le Puy's 110 meters). The topsoil is slightly sandier and less clayey here, and it is a bit deeper than at Le Puy between 1.0 and 1.3 meters. In the cellar, Duc des Nauves is both fermented (spontaneously, of course) and aged in cement, and bottled without filtration after one year. Spiced plums; clove, piney notes with hints of green olive tapenade and smoke. Bright, tart concentrated fruit flavors, red licorice with smooth tannins, and balanced acidity.
For our Bonus Pour we'll be featuring an incredbile wine from Italy:
Bonus Pour: 2017 Antonio Vallana 'Boca' (Alto Piemonte) 
Boca is a hidden jewel! If Gattinara is the King of the Alto Piemonte, then Boca is the Queen. It's a blend of Nebbiolo (65%), Vespolina (20%) and Uva Rara (15%). Nebbiolo confers the structure and the aromatic background; Vespolina adds a fresh, floral quality, and Uva Rara brings a round, silky texture. Fermentation in cement vats with aggressive pump overs, followed by blending and aging for two years in Oak casks. Boca must age at least 4 years before release, but Vallana goes further and ages their wines longer, seeking the optimal time to release for perfect drinking. 91 points, Antonio Galloni (Vinous): "The 2017 Boca is an attractive, easygoing wine. The presence of 20% Vespolina and 15% Uva Rara adds a very pretty savory dimension to a core of Nebbiolo fruit. Sweet tobacco, cedar, dried herbs, mint and earthy notes develop with a bit of aeration. The 2017 … offers a very fine drinking today. It is a perfect restaurant wine in that sense. Drink through 2030."
This event has a group. You're welcome to join the group once you register for the event.
2 updates in the group