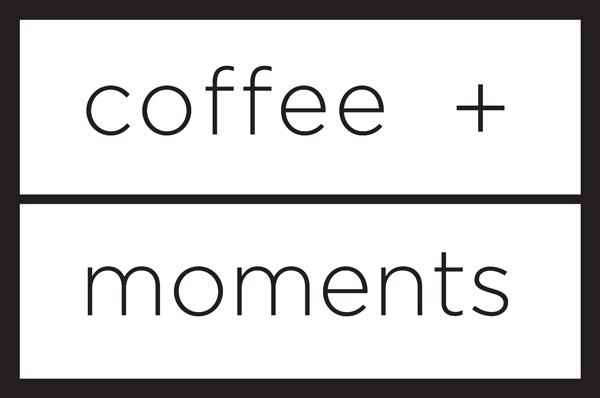 Time & Location
Jan 26, 2022, 6:00 PM – 8:00 PM
Mason, 125 E Main St, Mason, OH 45040, USA
About the event
Our WINE CLUB members exclusive wine tasting. Come experience all 4 wine club wines plus a 5th wine that will be available for purchase and only available to our members. We'll have small bites available. Kevin Conley of Wine Trends will be out to share these incredible wines!
January Wine of the Month Wines
Beautiful Wines from Piedmont, Italy
Enrico Serafino, Gavi di Gavi 2019
Enrico Serafino "Grifo del Quartaro" Gavi di Gavi is a classic example of Piedmont's noble white wine made from the native Cortese grape. Gavi DOCG is the most esteemed source of Cortese wines and the town of Gavi, at its heart, is recognized to produce the finest expressions of the denomination. Thanks to the sloping hills and exposure, as well as marly, white chalky and clay-rich earth, the area creates wines with clear-cut character, freshness, and minerality, as well as complex structure. The name Grifo del Quartaro refers to an antique coin used by Genovese Lords (from the city of Genoa that is not far from the village of Gavi), who were the vineyard land-owners of the Gavi area.
Winemaker's Notes:
Color: straw-yellow with typical greenish hues.
Nose: wide, delightful, wildflowers, almonds scent, white and yellow fruits such as apple, pear, plum and gooseberry.
Palate: fresh, dry, harmonic and pleasantly fruity, intense, smooth with a good body and mineral pleasant aftertaste of almond and green apple.
Food Suggestions: Excellent as an aperitif, as well as with cold appetizers, shellfish and fish.
Barbera d'Asti Tre Vigne 2019
The grapes are sourced from the La Crena vineyards in Agliano Terme and from several other villages in the hills around Asti. Average density is 4,500 plants per hectare. The process starts with a pre-fermentative cold maceration, followed by an alcoholic fermentation in stainless steel for approximately 2 weeks, with frequent daily pumping over and délèstage operations. Subsequent post-fermentative maceration on the skins. After racking the wine is moved into barriques for malolactic fermentation.
Tasting Notes: Ruby red colour with mineral and vanilla notes. Medium-bodied, dry wine with a crisp acidity (perfect for the whole meal) and soft tannins. This Barbera is very well balanced, with a good complexity and a red cherry finish.
Food pairings: Appetizers, rich salads, grilled seasonal vegetables, soups, stews, pasta, veal, pork, chicken with light sauces.
PIERO BENEVELLI LANGHE NEBBIOLO 2020
It was in 1978 that Piero Benevelli started out with five hectares of vines in Monforte d'Alba and focused on the traditional grapes of Piedmont: Nebbiolo, Dolcetto, and Barbera. His son, Massimo, started his training in the vineyard at age 14 and quickly learned the core principle that still guides him today—to make great wine, you must first have great grapes.
The young Massimo Benevelli has developed into an extremely talented Piemontese grower. He exhibits a total command of the production process, from vine to bottle. When tasting his production during various stages of aging—in barrel, tank, and bottle—there is a consistency, a touch, an intangible quality that is the mark of something great. His wines show character, soul, and originality.
Tasting Notes: Dark fruit mingled with strawberries + cream; bark, hickory.  Smooth, jeweled palate of candied fruit, rounded up by firm, fine tannins.  Still in its youth, it displays bright, enjoyable character. 100% Nebbiolo
Castello di Neive 2018 Barbaresco
Castello di Neive and the surrounding 150 acre estate are owned by the Stupino family, siblings Anna, Giulio, Italo, and Piera. The Castello di Neive winery began when Giacomo Stupino, the family patriarch, capitalized on his experience as a surveyor and his knowledge of the area to purchase favorable vineyards and land whenever possible. In the small cellars of their family home, the Stupino's began their first wine production (including Messoirano, Montebertotto, Basarin, Valtorta, and i Cortini) and, over time, their acquired vineyards grew with the family's production and ambitions. In 1964 the family purchased the castle with its spacious cellars, along with more land and farmsteads in Santo Stefano and Marcorino. This marked a turning point when the Stupino's were able to renovate the castle cellars and reorganize their vineyards to produce wine according to modern methods. When Giacomo died in 1970, Giulio and Italo oversaw the transition from tenant farming to direct management of the land, initiating production and export of Castello di Neive wines abroad.
The cellars of Castello di Neive are extremely large, clearly demonstrating the designers' optimism that the winery's quality would be easily recognized. Castello di Neive comprises a 150 acre (60 hectares) estate, all in the Neive town council, in the Langhe area of the Piedmont region. Sixty-two acres (25 hectares) of the property are devoted to grape growing and all the production (approximately 12,000 cases a year) is obtained from Castello di Neive's own vines in the following vineyards: Basarin, Cortini, Gallina, Marcorino, Messoirano-Montebertotto, Santo Stefano and Valtorta.
Tasting Notes: 95 pts Wine Enthusiast
" Fragrant and loaded with finesse, this radiant red has enticing aromas of red berry, violet, camphor and
spice. Elegantly structured, the vibrant, full-bodied palate features crushed raspberry, strawberry compote, star anise and cinnamon alongside taut, polished tannins. Bright acidity keeps it well-balanced and energized. Drink now–2033
This event has a group. You're welcome to join the group once you register for the event.
2 updates in the group