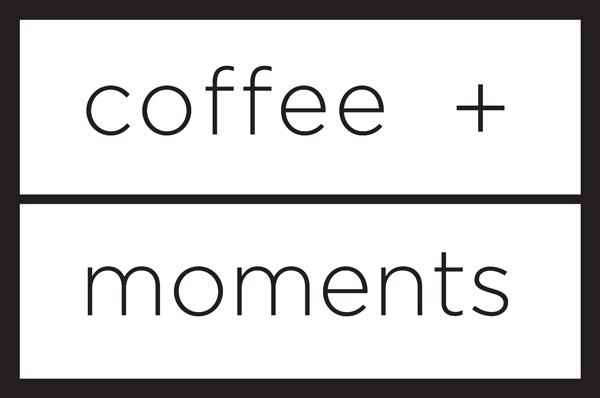 Time & Location
Oct 18, 2022, 6:00 PM – Oct 19, 2022, 8:00 PM
Mason, 125 E Main St, Mason, OH 45040, USA
About the event
Featured Wines:
2021 Bodegas Zudugarai Txakoli Malda" Getariako Txakolina
Bodegas Zudugarai is a third-generation family business dedicated to producing a classic, traditional style of Txakoli (pronounced "chah-kuh-lee*). Their vineyard is located entirely within a Basque Nature Preserve, just 7 kilometers from the Atlantic Ocean. Their grapes (Hondarrabi Zuri (white) and Hondarrabi Beltza (red)) are raised on trellises above the humid ground, allowing for cool conditions that produce mineral flavors and textures. Hand-harvested and sorted, the wine is fermented in stainless steel and aged for several months on the fine lees prior to bottling. Txakoli Malda offers fresh, fruity aromatics. On the palate, it is bright and citrusy with notes of kiwi and saline minerality on a framework of firm acidity. A delicious and fascinating wine that should be drunk with a slight chill rather than ice cold. It pairs great with vibrant, spicy food.
2021 Tavignano "La Birba" Marche Rosato Frizzante
This bottle of bubbles from Italy's Marche region on the Adriatic coast is made from Lacrima, a certified organically farmed indigenous grape grown in marly-calcareous rocky soil. It was made in the méthode ancestrale / Pet Nat with secondary fermentation in the bottle. Not disgorged befored release, it contains no added SO2. Only 200 cases were made by Ondine de la Feld. When she took over her family's organic (but very classic) estate in the heart of the famous Verdicchio dei Castelli di Jesi DOC, she decided to add a layer of fun, experimental wines to shake things up in the family portfolio. Ondine's first experiment with Pet Nat was with Verdicchio in II Pestifero (little monster), which was such a hit that she decided to give the little monster a sister, La Birba. This time she made a pretty-in-pink bubbly Lacrima, with a Smurf blue jack-o-'lantern face its only adornment, that is delicious, clean and easy to drink. Lacrima is a super aromatic red variety, and the grape's pretty rose and violet notes shine through in this fun Autumn fizz. Stock up, there isn't much to go around!
2019 Valravn Pinot Noir Sonoma County
Valravn was founded by Baron Ziegler, a native of Minnesota, who began trading in Bordeaux futures at the age of 15. When he attended Boston University, he apprenticed in a wine shop for Food & Wine Magazine's 2012 "Top Sommelier" Peter Eastlake. By 21, he was managing three high-end wine shops before going to work for Eric Solomon, where he rose to the role of national sales director. Baron moved to California in 2007, founding Banshee Wines - followed by importer Valkyrie Selections, and domestic brands Averaen (Oregon), Valravn (Sonoma) and Requiem (Washington State). From two vineyards (one in Russian River and an old-vine site in the Sonoma Coast), the grapes were organically dry farmed and hand harvested. Wild yeast primary fermentation in small open-top stainless steel tanks was followed malolactic and aging in new French oak barrels for 12 months. 92 Points, Wine Enthusiast: "In this wine, creamy strawberry layers are met by savory black tea, nutmeg and tree bark--all accents to a lively, lengthy and impressive experience of balanced acidity and body weight. It remains fresh and focused throughout, allowing room for a hit of cola on the long finish.
2020 Land of Saints Grenache Blend Santa Barbara County
This red is a blend of organically farmed and hand harvested 60% Grenache, 20% Syrah, and 20% Mourvedre
- crafted by three winemakers united by their love for California, making wines that symbolize their cultures and give a sense of place. LOS is a collaboration among Angela and Jason Osborne (A Tribute to Grace Wine Company), and Manuel Cuevas (C2 Cellars). They stem from three beautifully different corners of the globe:
New Zealand, Cornwall and Mexico - united by a love of the vinous expressions of Santa Barbara County. This juicy and gulp-able red blend from Santa Barbara is a crowd-pleasing staple. Showing aromas and flavors of red cherry, pomegranate, raspberry, sweet smoke, clove, and pepper, it should be served with a slight chill. Only about 1,600 cases produced.
Bonus Wine:
2018 Top Source Red Wine Columbia Valley Washington ($34.99)
Top Source was established in 2020 by a native Washingtonian, Meredith Hyslop. Meredith started in the wine business in Walla Walla Valley when there were only 25 existing wineries in the region. After studying Enology and Viticulture at the Walla Walla Institute, she moved to France to study in Dijon. Her studies brought her to the Languedoc-Roussillon region of Southern France where she worked for 12 years. Upon her return to her home state, she started Top Source Winery to showcase the premium quality of Washington fruit at a competitive price point. This red blend is sourced from some the Columbia Valley's top vineyards, all of which are organically/sustainably farmed. Composed of 70% Syrah and 30% Grenache, the grapes were hand-harvested and then fermented with wild yeast for two weeks in a mix of stainless steel and concrete tanks with a regular punch-downs and pump-overs to extract color, flavor and structure. The wine was then aged for 20 months in neutral oak and then bottled unfined and unfiltered.
93 Points, Vinous Media:
"The 2018 Red Wine Columbia Valley combines Syrah (70%) with Grenache (30%). The palate is wonderfully stony with bright red fruits that mingle with orange rind, umami and pretty pomegranate seed flavors. The salty accents really make this sing."
This event has a group. You're welcome to join the group once you register for the event.
2 updates in the group